Solve Workplace Bullying Complaints in 30-Days.
Bullying in the workplace is every much alive and well across Australia
Segal Conflict Solutions is committed to protecting and respecting your privacy, and we'll only use your contact information to provide the services you requested from us. You may unsubscribe from these communications at any time. For more information please review our Privacy Policy.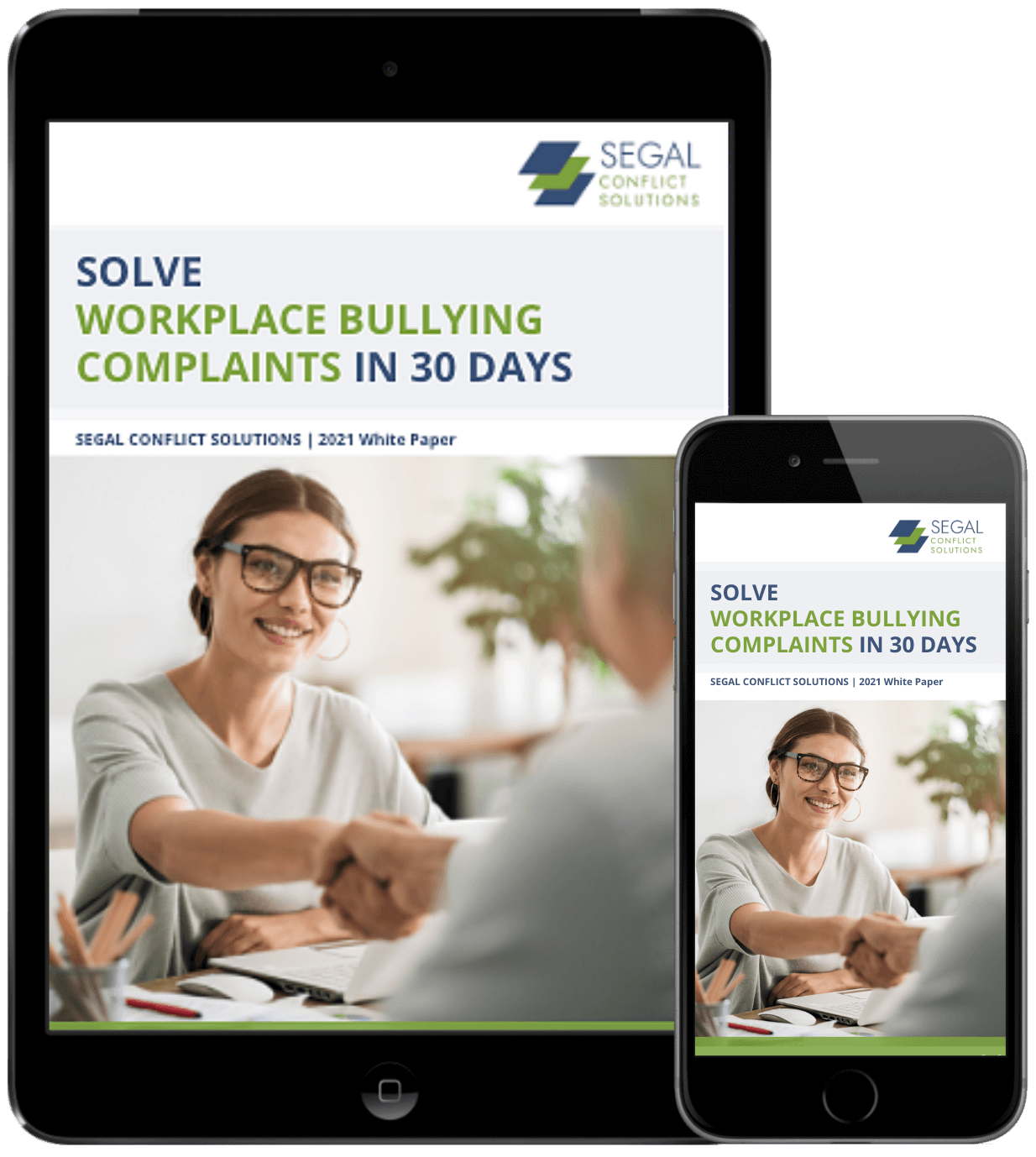 In these socially conscious times, it is pivotal for you as a leader to step up and take ownership of this issue.
Download this 16-page White Paper today, and your organisation will be equipped with a step-by-step plan on dealing with bullying complaints quickly and effectively.
By adopting this approach you will:
Reduce legal liability and costly payouts.
Decrease the risk of a victim suffering injury.
Improve culture and morale.
It's time to raise your game and STOP being part of the 75%* of organisations that FAIL to resolve matters within 30 days.
*75.4% of participants stated that the matter was not resolved within 30 days; Segal Conflict Solutions Thought Runner survey, 2020.